Enrollment for the Academy opens once a year and will reopen to the public September, 2018.
What is The Online Trainer Academy?
LEARN ALL ABOUT IT IN LESS THAN 45 SECONDS
TRANSFORMATIONAL TRAINING
A thorough certification and transformational business program that teaches you, step by step, how to capitalize on your specialities and implement specific systems to build a successful full- or part-time online training business.
A program where content has been sorted into simple, easy-to-follow chapters and modules that show you exactly what to do and what mistakes to avoid.
CERTIFICATION IN ONLINE TRAINING
An academy that gives back: When you've finished the program you'll receive the Online Trainer Certified (OTC) credentials to display to your prospective clients setting yourself apart in the marketplace.
 The Online Trainer Academy empowers fitness trainers everywhere to live life on their own terms by building their own successful online business.
"If you'd asked me two years ago if I'd ever be in a place like this, I'd say, 'yeah right'. I'm so grateful sometimes I'm just… speechless."
– Terrell Baldock (Personal trainer and Mom in London, Canada who now has to hire another online trainer to help keep up with demand for her services) momsfitnessboutique.com
"The OTA not only gave me an opportunity to sharpen my skills with online training but also gave me a chance to build on my business into other ventures. If you guys are thinking about enrolling in the OTA you definitely should. Great investment."
– Charles Bell (Personal trainer and nutritionist in Arkansas, United States) firstklassnutrition.trainerize.com
This course changed my life and it could do the same for you too! To those of you getting started I will say that the OTA provides more than enough concepts to take you far in the online space.
– Michael Beiter (Personal trainer) pillarcoachingservices.com
JONATHAN GOODMAN
Jonathan Goodman is the creator of the world's largest free collaborative community for trainers, the Personal Trainer Development Center (PTDC) and author of
Ignite the Fire
and
Viralnomics
. His books are used by individual trainers, gym owners, mentorships, and colleges around the world. Jon has spoken about online training in Canada, the United States, and Europe at Universities and for certifications like the NSCA.
He is an advisor to online trainer software companies like Trainerize and Exercise.com and has been featured in Men's Health, Muscle & Fitness, and Schwarzenegger.com. Forbes called him, "one of the industry's best examples of trainer/social media crossover."
But learning from just one person, no matter how successful they are, is limiting.
That's why over 27 online business, marketing and fitness experts have contributed to The Online Trainer Academy's curriculum. This means that you'll be exposed to a hugely varied range of systems – and every single one is proven to work.
"Learning from just one person, no matter how successful they are, is limiting."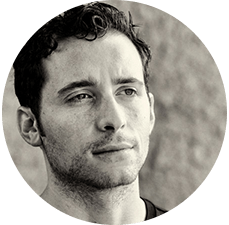 Jon Goodman is an expert in building online training models
– Adam Bornstein (Born Fitness, NYT bestselling author)
With Jon's marketing help we tripled the number of clients we signed up during our enrollment period from the previous. He's the man!
– Molly Galbraith (Girls Gone Strong)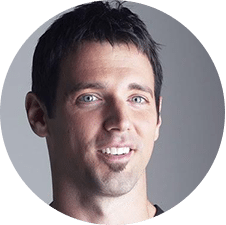 Jon knows what it takes to ensure that your online clients get great results, and we're all fortunate that he's willing to teach it to others.
– Dr. John Berardi (Precision Nutrition)
Get notified when enrollment opens