Enrollment Closing Tonight!
We haven't skipped any details.
Here, you will learn exactly how to build, run and grow your own successful online training business, even if you're starting from scratch. Best of all, it will be a business that you have total control over and can 'ramp up' whenever you want.
This isn't a useless get-rich-overnight scam. The in-depth program materials have been meticulously developed with input from 40+ professional online trainers, marketers and business owners.
OTA has gone through two independent audits to assess the learning and quality of the education experience. In addition to some recommendations that have been implemented, here's what the two experts had to say:
"The Fundamentals of Online Training textbook uses several powerful techniques verified by extensive empirical research to produce positive learning results and to help learners apply what they've learned in real-world situations."
– EDWARD ONEILL PHD | SENIOR INSTRUCTIONAL DESIGNER – YALE UNIVERSITY
"Your program is very well made. I greatly appreciated
all the work it has taken to hone this program over time
, the
handpicking of strategies for your audience, the production of multimedia and written content
, and your overall
care and concern for your students' learning.
"
– DR. KELLY EDMONDS | PHD IN HIGHER EDUCATION LEADERSHIP WITH A SPECIALTY IN ONLINE AND DISTANCE LEARNING
What is The Online Trainer Academy?
LEARN ALL ABOUT IT IN LESS THAN 45 SECONDS
If you're tired of chasing tips and tricks and feel energized by the idea of finally learning everything you need to know to build your own profitable online training business and want a certification to prove it, the Online Trainer Academy is for you.
TRANSFORMATIONAL TRAINING
A thorough certification and transformational business program that teaches you, step by step, how to capitalize on your specialities and implement specific systems to build a successful full- or part-time online training business.
A program where content has been sorted into simple, easy-to-follow chapters and modules that show you exactly what to do and what mistakes to avoid.
CERTIFICATION IN ONLINE TRAINING
An academy that gives back: When you've finished the program you'll receive the Online Trainer Certified (OTC) credentials to display to your prospective clients setting yourself apart in the marketplace.
 The Online Trainer Academy empowers fitness trainers everywhere to live life on their own terms by building their own successful online business.
WHAT MAKES THE ONLINE TRAINER ACADEMY
Always be prepared. You get every script, worksheet, and template you'll ever need, so you don't need to waste any time figuring them out. Use ours as they are or individualize to make them your own.
Differentiate yourself in the marketplace. Build authority and client trust. You're one of the good ones. By proudly displaying that you're a Certified Online Trainer (OTC) you set yourself above the incessant noise of the online fitness industry.
Go at your own pace and work to your own schedule. Whether that means diving all-in or investing just 1-3 hours a week, you can study at a pace that fits your lifestyle. New course materials and modules unlock as you go – there's no time limit.
Learn systems used by experts who've walked the talk. The reality of business is that there isn't a one-size-fits-all solution that works for everybody, so learning just one person's system makes no sense. Over 40 marketing, business and fitness professionals contributed to the Online Trainer Academy, and they held nothing back. You will learn the exact systems they use to run multiple successful online business, then implement the ones that work best for your unique situation.
Study anywhere in the world, 24/7. In addition to your online portal username and password, you'll receive a physical textbook and workbook. This means you can access all of The Online Trainer Academy materials no matter where you are as long as you have an Internet connection. By the way, we ship worldwide for free.
Allow client fitness to dictate business (finally!). You will learn how to build a business that benefits every time your clients meet their fitness goals with the highly effective "hybrid model".
Lifetime access. We're here for you now and as your business grows. Review, refresh and re-learn whenever you need to with guaranteed access for at least ten years. You'll also get all program updates, such as new ad systems or modules, the moment they're released – we won't ask for a cent.
Protect yourself. Get expert online training legal advice and take advantage of exclusive discounts from our worldwide insurance provider partner.
Get clients. Learn attraction marketing, top of mind marketing, effective Facebook ad marketing and how to build a powerful client-onboarding system that will work for years to come.
"Now I have my own schedule, I wake up, I have my own clients. I'm more efficient and productive and have more time to do what I want."
– Claudia Baillargeon karmakin.ca
This course changed my life and it could do the same for you too! To those of you getting started I will say that the OTA provides more than enough concepts to take you far in the online space.
– Michael Beiter pillarcoachingservices.com
PLAY BIG
BECOME ONE OF THE WORLD'S FIRST
CERTIFIED ONLINE TRAINERS
Being certified puts you way ahead of the competition. It assures prospective clients of your professionalism, expertise and dedication.
Imagine there's somebody looking to hire an online trainer. They've found you, a certified online trainer, and someone else who claims to be a fitness expert but lacks any real credentials. Who is the client likely to choose? It's a no-brainer.
Why was this course created?
HEAR FROM JONATHAN GOODMAN, THE FOUNDER OF THE ONLINE TRAINER ACADEMY
WHAT CAN THE ACADEMY DO FOR YOU?
ACHIEVE FINANCIAL SECURITY AND FREEDOM
"Sat out on the patio this morning, drank my coffee, wrote my client's programs, and I'm good and I've made my money for the day. I can do that anywhere."
AFFORD TIME FOR FAMILY AND KIDS
"With the freedom I can spend time with my son. Knowing that I can take some time off and if I want to pick him up early from school or go somewhere with him I have the flexibility to do so."
FIND PERMISSION TO PURSUE YOUR PASSION
"If I didn't find online training then I wouldn't be able to spend time doing the things that I love like being outdoors with my husband and my dog […] hiking, biking, I wouldn't have time for that because I'd be in the gym all day."
What does freedom mean to you?
THE JOB TAKES PASSION, AND YOU HAVE THAT. RIGHT NOW YOU MIGHT ALSO HAVE THE ENERGY TO KEEP UP WITH ITS DEMANDS. BUT WHAT IN 5, 10, OR HECK, EVEN 20 YEARS? MAYBE YOU ENJOY THE GRIND RIGHT NOW. BUT HAVE YOU EVER ASKED YOURSELF…
"What am I gonna do when I wanna spend more time with my family?"
"What if I want to travel one day?"
Or even "What if I simply want more time to myself?"
THE BIGGEST PROBLEM WITH A CONVENTIONAL CAREER IN FITNESS IS THAT YOU'RE NEVER IN CONTROL.
A client gets sick, you don't get paid. A client goes on vacation, you don't get paid. A client moves out of the area, you lose an income stream.
You get sick or injured, you don't get paid. You go on vacation, you don't get paid. The list goes on and on.
It's a frustrating and difficult way to live.
It's time to take back control.
IT'S TIME TO WORK SMARTER, NOT HARDER.
As a fitness trainer you're in an excellent position to create freedom in your life. By moving online you can train clients from anywhere and keep them on track no matter what their schedule looks like.
Online training is a more cost-effective solution for your clients than conventional training. And, if you follow the systems in the program, you can provide the same (or even higher) level of service and increase your income.
AND YOU CAN DO IT FROM ANYWHERE IN THE WORLD. HECK, YOU COULD EVEN WORK FROM A BEACH IF YOU WANT.
Freedom means something to different to everybody. It might mean travelling, spending more time with family, giving back by volunteering or even something crazy like sleeping in past 6am.
Whatever your definition of freedom is, online training can get you there.
HIGHER THAN EVER
GRAB HOLD OF THIS OPPORTUNITY. TAKE ACTION
There are a lot of trainers who "kind of" do online training, but only a small number take it seriously. Business is booming for online trainers, and there's just one question you need to ask yourself:
Are you going to join the growing snowball or just throw little snowballs?
The online training marketplace is growing at a rapid rate. Most online trainers out there are throwing little snowballs, missing out by guessing at building their business and lacking real direction.
After all, The Online Trainer Academy is the very first complete program that explains exactly how to do it – this information just isn't available anywhere else.
But are you ready to leave your competition in the dust and take advantage of this golden opportunity?
We asked over 22,000 trainers what was holding them back from training online. Everyone had their own unique story, but a few common themes came up again and again. We listened, and built The Online Trainer Academy to address each of the following issues:
TIME. You told us that you are busy. Your social life, relationships, family, and training leaves you with no time to build and market another business. You're burnt out and "can't possibly take on anything else".
We listened. The Online Trainer Academy can be completed at your own pace and there's no time limit. Dive all in or just invest 1-3 hours a week – it's entirely up to you. And when you've finished the program and have your own successful online business, you'll have way more free time to do the things you love.
OVERWHELMED. You told us that you have no idea where to begin or focus your attention. Software, marketing, package creation, pricing, client acquisition, client retention, monthly memberships… there's so much to think about.
We listened. The Online Trainer Academy is strategically organized into chapters and modules, allowing you to focus on just one thing at a time. All complex information is presented in a simple, easy-to-understand way. We show you how to move forward systematically, building your business and systems as you go.
CAN'T GET CLIENTS. You told us that you tried to get clients and it didn't work.
We listened. The Online Trainer Academy includes a whole host of proven client-acquisition systems. They're all honest, ethical and get outstanding results. Most don't cost a dime.
ANALYSIS PARALYSIS. You told us you've conducted in-depth research, but still don't know which are the best systems for you and your situation. You're "suffering from information overload".
We listened. Every fitness business is unique, so there isn't just one system that will work for everyone. In addition to learning the systems used by over 40 business owners, marketers and fitness entrepreneurs, you'll gain a deeper understanding of your business. You will then use your workbook to guide you as you choose the systems that work best for your individual situation.
CAN'T TRAIN ONLINE. You told us that you only know how to train in-person. You're daunted by the idea of moving online.
We listened. Training online is different to training offline, but the concept is still the same. You're still helping clients smash their fitness goals, but making more profit to boot! The Online Trainer Academy shows you how to be an awesome online trainer by using your existing skills and new online-specific systems for assessing, delivering programs, and empowering clients to keep going with their workouts.
NOT ENOUGH ONLINE PRESENCE. You told us that you don't have enough followers, likes or subscribers to promote an online business.
We listened. In The Online Trainer Academy, we show you step-by-step how to build a profitable online presence, even if you're starting from zero.
JONATHAN GOODMAN
Jonathan Goodman is the creator of the world's largest free collaborative community for trainers, the Personal Trainer Development Center (PTDC), head coach at OnlineTrainer.com, and author of
Ignite the Fire
and
Viralnomics
. His books are used by individual trainers, gym owners, mentorships, and colleges around the world. Jon has spoken about online training in Canada, the United States, and Europe at Universities and for certifications like the NSCA.
He is an advisor to online trainer software companies like Trainerize and Exercise.com and has been featured in Men's Health, Muscle & Fitness, and Schwarzenegger.com. Forbes called him, "one of the industry's best examples of trainer/social media crossover."
But learning from just one person, no matter how successful they are, is limiting.
That's why over 40 online business, marketing and fitness experts have contributed to The Online Trainer Academy's curriculum. This means that you'll be exposed to a hugely varied range of systems – and every single one is proven to work.
"Learning from just one person, no matter how successful they are, is limiting."
ONLINE SUCCESS
THE ONLINE TRAINER ACADEMY HAS BEEN BUILT AROUND THE FOLLOWING THREE PILLARS. EACH ONE IS CRITICAL TO RUNNING A TRULY SUCCESSFUL BUSINESS.
Systems
Build a smart business that works for you, not against you.
You'll gain the systems that buy you time, operate in a manner that you dictate, and improve as time goes on. Operational systems aren't sexy, but they're your foundation. Without them you will topple and fall, wondering what went wrong.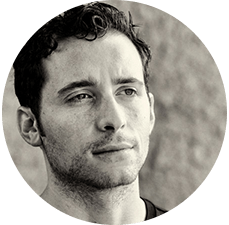 Jon Goodman is an expert in building online training models
– Adam Bornstein (Born Fitness, NYT bestselling author)
Marketing
Use savvy, high-integrity marketing.
You'll learn how to get your business seen and acquire clients quickly. You'll also see how to build a network of ideal clients who know, like and trust you. When they're ready for an online trainer, they come to you. The marketing systems and scripts are ready for you to customize and use.
With Jon's marketing help we tripled the number of clients we signed up during our enrollment period from the previous. He's the man!
– Molly Galbraith (Girls Gone Strong)
Service
Delight your clients.
You'll learn how to acquire and activate the right long-term clients for you. We'll show you how to apply the psychology of adherence to improve their training and accurately assess their progress so that they are delighted with your service, crush their fitness goals, and refer others.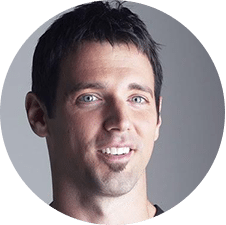 Jon knows what it takes to ensure that your online clients get great results, and we're all fortunate that he's willing to teach it to others.
– Dr. John Berardi (Precision Nutrition)
Look inside the textbook, workbook, and Digital Portal. See how they work together to give you step-by-step systems organized in easy-to-follow modules.
You'll be able to login to the Digital Portal and get started on the introductory lessons right away. Within 2-3 weeks you'll receive your textbook and workbook in the mail – we pay for international shipping. Inside the textbook is a password to unlock module one. Now you're rocking!
The program is split into five modules, a test and a graduation area. First you'll learn how to set up your business in a smart and efficient way. Then you'll be walked through the skills you need to grow your business, such as how to organize business operations, perform high-converting sales calls and use social media to your advantage. After that you'll learn how to structure your business materials, take care of clients and get new clients by marketing your business effectively.
Then you'll take the test and receive your Online Trainer Certification. Earning your credentials unlocks a special Graduation Area in the Online Portal that will help you as your business grows.
Click here to see an entire breakdown of all curriculum and materials:
YOUR WAY
YOUR LIFE IS UNIQUE, AND YOUR BUSINESS SHOULD BE TOO.
AT YOUR DISPOSAL IS EVERYTHING YOU NEED TO ENSURE YOU'RE ALWAYS IN CONTROL AND KNOW HOW TO TACKLE ANY PROBLEM THAT MIGHT ARISE. WE'VE LEFT NO STONE UNTURNED AND WE'LL SUPPORT YOU IN YOUR JOURNEY EVERY STEP OF THE WAY. YOU GET...
SCRIPTS.
All email, social media, and phone scripts ready for you to download, edit and use.
TEMPLATES. Templates for documentation to send to clients, web forms, and other marketing materials.
WORKSHEETS. Worksheets to help you get the most out of each module and keep track of your learning.
SNAPSHOTS. Quick reference worksheets to help you remember the most important information.
EXAMPLES.
Links to real life examples that are being used by the pros right now.
MINI SHEETS. Mini sheets to figure out the details like pricing and packages.
PRICING CALCULATOR. A calculator to figure out how many clients you need and what to charge. Maximize your profits, use your time efficiently and scale your efforts.
LEGAL FORMS. A proprietary widget created to provide you with all legal forms needed, custom for you.

REGULAR PRICING
6 MONTHLY INSTALLMENTS
$250 /month
(all prices in USD)
Pay in full now and get $200 off
The Fundamentals of Online Training Textbook (free worldwide shipping)
The workbook to keep you on track (free worldwide shipping)
All email, social media, and phone scripts ready for you to download, edit and use
Templates for documentation to send to clients, web forms and other marketing materials
Links to real life examples that are being used by the pros right now
Savvy high-integrity marketing strategies to get great clients
You will be redirected to a secure server to complete your checkout
Have a Question or Want to Talk?
The OTA not only gave me an opportunity to sharpen my skills with online training but also gave me a chance to build on my business into other ventures. If you guys are thinking about enrolling in the OTA you definitely should. Great investment.

– Charles Bell (Personal trainer and nutritionist in Arkansas, United States) firstklassnutrition.trainerize.com
THE ONLINE TRAINER ACADEMY ENROLLMENT PERIOD ENDS NOV. 14
THERE'S A SPECIFIC REASON WHY THE ACADEMY IS ONLY OPEN FOR A SHORT PERIOD OF TIME.
I like spending more time serving online trainers than promoting to trainers. So like a college or university, enrollment is only open for a short period of time.
After enrollment closes I shift focus to supporting and helping members of the Academy thrive. That's why it's important you know that the registration period ends at 11:59pm EST on Tuesday, November 14th. You must register before this time.
There will be no exceptions.
There will never be a better time than today because if you do nothing today, how do you expect tomorrow to be any different.
WE GUARANTEE WORLD CLASS QUALITY
From the textbook to the easy-to-use Digital Portal: love, care, and painstaking attention to detail was put into every part of the Academy. We're there for you every step of the way. Our online support ensures you successfully create the perfect online training business for you.
WE GUARANTEE CLARITY
You will gain a much deeper understanding about your business and about how to market your services effectively. When you implement the systems taught in The Online Trainer Academy and display your Online Trainer Certification you will stand out from the crowd – even if you're starting from scratch.
WE GUARANTEE MORE FREEDOM
All five Online Trainer Academy modules are built around one fundamental theory: time is your most valuable asset, and you should do everything in your power to buy it back. Once you do, you're in control. In six months to a year, you will look back at the Academy as a major turning point in your life.
90-DAY GET CLIENTS

 GUARANTEE
Earn an extra $1,000 from online training in your first 90 days—or your money back.*
Consider that the cost of enrollment is $799. So a $1,000 income increase represents a 125% return on your investment—in just the first 90 days.
And remember, everything you make training online is pure profit. No gym to pay a percentage to. No overhead.
No additional software or investment is required of any kind to be successful with the Academy. (And you don't need a website either, though if you do have one, we'll show you how to leverage it.)
Will there be hard work? Yes. This is not a weekend certification. What you want takes time, energy, and commitment. But we've made the process so easy to follow that a 12-year-old could do it.
*You may request a full refund within 90 days of enrollment if you have completed 50% of the exercises and have not earned an extra $1,000 USD from online training since enrolling in the Academy.
HONEST REVIEWS FROM REAL OTA STUDENTS
DISCOVER IF ANYBODY LIKE YOU HAS HAD THEIR LIFE CHANGED WITH THIS DYNAMIC COURSE.

HEAR WHAT THE STUDENTS HAVE TO SAY
Listen in on the experience that existing students and grads have had with OTA.
OTA IS ALSO TRUSTED BY ELITE COACHES...
…Like Eric Cressey, Molly Galbraith, John Romaniello, Jordan Syatt, and Dr. John Berardi.
With students and grads in 57 countries, coaches from all walks of life have been able to make the Academy materials work for them including:
HEAR IT STRAIGHT FROM 163+
COACHES WHO HAVE HAD SUCCESS
GET CERTIFIED?
"INSANITY IS DOING THE SAME THING OVER AND OVER AGAIN AND EXPECTING DIFFERENT RESULTS." – ALBERT EINSTEIN
We know you're busy. That's why we created The Online Trainer Academy – because freedom is just as important as profit, and we want to show you how to get more of both.
Think about it. If you're overwhelmed and unhappy with your business now, what the heck does the future hold?
BUT HERE'S THE THING… IF YOU DO NOTHING TODAY, HOW DO YOU EXPECT TOMORROW TO BE ANY DIFFERENT?
If you want more freedom, you've got to make a change. Waiting until you have more time isn't the answer, because there will never be a "perfect time".
If you never get started, you'll never reap the rewards of success. Goals and dreams are just pie in the sky without a solid plan to achieve them.
The truth is, you will probably never feel really ready to take that leap. Now is the time to begin. At the end of module one is a system you can apply to get a few new clients. Once that's in place, you'll have bought back a little more time to invest into The Online Trainer Academy.
The Online Trainer Academy materials are there for you, on your schedule.
You can go at your own pace and there's no time limit. You could complete all materials within a few weeks of full-time study or you can work through it over many months. It's totally up to you.
The materials are accessible 24/7 from anywhere in the world. Study any time, from anywhere as long as you have an Internet connection.
How long it takes to complete the program depends on how much time you can invest in studying each week. If you can dedicate 3 – 5 hours each week it should take 8 – 12 weeks to complete. If you don't have that much free time, no worries – there's no time limit. You really can go at your own pace.

SINCE INTRODUCING THE ONLINE TRAINER ACADEMY, WE'VE BEEN INUNDATED WITH EMAILS THAT LOOK SOMETHING LIKE THIS:
'Hi, how's it going? I'd love to be a certified online trainer - the Online Trainer Academy sounds great!
But, I'm not sure it's right for me or my situation...'
We want you to make the right choice for your situation. So let's take a look at some of the common questions we receive:
How much does shipping cost?
Shipping is free worldwide (even if you live in Antarctica).
Can I enroll later?
We won't be accepting new students for another six months. That said, one thing to keep in mind is that the Academy is self-paced (no set start date or deadlines).
What this means is that if you're interested in it but not ready to commit just yet, you can always sign up now, get the course materials sent to you, and dig into it all when you're ready. This way everything will be there right when you're ready for it as opposed to having to wait again for the next time that we open.
In addition, when enrolment opens up next the price will be increasing $500 to reflect the substantial upgrades made since the course was initially developed.
Regardless, whether you decide to enroll now or some time in the future, we'd love to have you in the Academy.
My situation is different/unique … will this work for me?
With thousands of students from all walks of life in 57 countries odds are that somebody in a similar situation to you has enrolled into OTA before you. Feel free to chat with us or call us to speak about your specific situation if you like.
I don't have much time, I have kids, a busy training job, another job, etc.
The Online Trainer Academy is completely streamlined and engineered for rapid, profitable implementation. It's not just theory and training – you'll be spending as much time doing as you will learning, building and growing your business as you go. All fluff is eliminated and (so long as you put in the work) you'll start seeing a Return on Investment and a Return on Time real soon – not in some distant, nebulous future.
You can spend as much or as little time working through The Online Trainer Academy materials as you wish. If you invest 3 – 5 hours each week, the program should take 8 – 12 weeks to complete. In six months to a year you'll have more free time than ever.
Can I talk to Jon? How much support do I get?
We're there for you every step of the way. While Jon isn't available for any 1-on-1 calls, we do have an incredible support community hosted on Facebook and you'll be matched with a coach to call on whenever you need personal support.
Can I get access to the program all at once? / Can I just buy one part of the course?
Upon enrolling you get access to introductory materials to work on before your textbook and workbook arrives free in the mail. Entering the password from the textbook into the Digital Portal will unlock the first module. As you complete each module, the next will unlock.
We decided to build The Online Trainer Academy this way so as not to overwhelm you with too much information at once. You'll get access to materials precisely when you need them as you build your online training business. Once you pass the test, graduation materials become available. You have lifetime access to all materials to review whenever you like – we guarantee at least 10 years.
---
The Online Trainer Academy experience is only available in full. From the textbook to all elements of the digital portal and workbook all elements have been crafted to work together and are not available for individual sale.
What happens right after I enroll?
Immediately after enrolling you'll be sent an email with login instructions for the Digital Portal. You can complete the introductory materials while waiting for your textbook and workbook to arrive. Your textbook contains a password that unlocks module one in the Digital Portal.
Is my credit card information secure? Can I use PayPal?
You can use Paypal or any major credit card. All transactions are processed on a server secured with 256-bit ssl – the industry standard for encryption of data online. We never store credit card information.
What if I live in the UK, Europe, Australia, or anywhere other than North America?
Yes, we have students and graduates from 57 countries all around the world from India to Australia to all over Europe and North America.
The fundamentals are the fundamentals, no matter where you live. How you apply the systems and techniques will change but it has less to do with location and more to do with the individual. We've had a lot of questions from students in the past saying that 'people where I live don't know what online training is' and, while this might be true, much of what you do with your marketing is improve awareness and desire for your service.
Don't worry, you're walked through every step of the way to building the right kind of online training business for you.
Do you have a payment plan?
Yes. Click the red 'Enroll Now" button top right of your page to get to the purchase widget and click the red 'buy now' button for the payment plan.
Can't I just learn this online for free?
Probably. There's a seemingly endless amount of information for free on every topic, even one as new as online training, available online if you're willing to look long and hard enough.
The Online Trainer Academy is not about 'secret' tactics, hidden videos, or magical systems. It's an experience. Our materials have been carefully improved upon since 2013 with help from the feedback of thousands of students before you. What we've built for you is a curriculum, start-to-finish, not a whole bunch of haphazardly and random information.
Does this come with software, is software necessary, or what if I already use software?
The Online Trainer Academy does not require any software installation. All study is completed in our online learning environment, the Digital Portal. To access your course simply open your favorite browser and log in to the Portal.
You don't have to invest in software to use the business systems we teach – we give you free workout templates to send to your clients via Google docs. However, we do explore some professional software options that will enhance your business. Whether you choose to use the software is up to you. We'll show you how to make your business succeed either way.
I'm moving to a new area / in the military where I'll have no existing client base. Will this work for me?
Moving to a new area as a trainer is not an easy thing to do. But breathe easy, The Online Trainer Academy will work for you. First, online training will allow you to keep some of your existing clients. Secondly, if you don't have an existing client base right now, we'll show you the exact steps to grow a brand new one faster than ever before.
Does this come with Continuing Education Credits (CEC/CEU's) for my certification?
While the Academy is preapproved for CEC's/CEU's with some certifying bodies, it's impossible to get preapproval status with all (there's simply too many and some don't have a process for preapprovals from outside education). Our students have successfully petitioned and gained CEC's/CEU's from almost every certifying body worldwide including CanFitPro, CPTN, NASM, CSEP, ACE, NCSF, NFPT, NETA, NPTI, NCCPT, AAPTE, IFPA, AFAA, ISSA, NESTA, ACSM, REPS UK, REPS NZ (not an exhaustive list).
*Please note that the NSCA recently changed their rules and no longer officially accepts any outside course. While our students have successfully achieved CEC credits from the NSCA in the past we cannot guarantee approval in light of these changes.
At this time Fitness Australia does not approve programs from outside of Australia for CEC's.
If CEC's are a must-have from the NSCA or Fitness Australia then please confirm with them before investing in OTA.
Upon passing the test and graduating you will get your certificate in the mail. This certificate, along with the detailed guidelines we provide in our Continuing Education Credits Approval Information guide that you can access within our student member portal has everything that you need.
How does the Academy compare to other options?
There aren't any other serious options. If you're interested in building the perfect online training business for you then then Online Trainer Academy is the most actionable, easy-to-follow, thorough and best-researched program on the market.
You could learn one system from one coach, but if that doesn't work for your situation you've wasted a lot of time and money. You could also enroll on a program that promises to somehow, magically, teach you how to earn hundreds of thousands of dollars while sipping cocktails on the beach with your business on "autopilot".
Maybe you'd gain some useful information, but no other program shows you the inner workings of multiple proven systems like The Online Trainer Academy does.
We've been teaching and improving our systems since 2013 – in fact, we were one of the first to ever teach online training. If you found your way here you've probably followed the PTDC or Jonathan Goodman for a while now, and you know that we don't mess around.
Is The Online Trainer Academy accredited by a national education board?
At this time the Academy is not accredited. We have submitted all paperwork and are waiting on approval, but it is a lengthy process. It takes many years to complete the accreditation process and, while we expect this program to be accredited very soon, it is strongly recommended to view the OTC designation as a supplement to an accredited personal training certification in your region at this time.
Who is the Online Trainer Academy not for?
It's not for those looking for a one-on-one business coach. While you are matched with a coach to answer your questions at any time, we won't be holding your hand.
The Academy is also not right if you consider yourself a fairly advanced online fitness marketer. If you are looking for guidance on complicated paid advertising techniques, split testing, or building out automated funnels, this program is not for you.
If you are a brand new trainer it's recommended that you gain at least one year of in-person training experience before training clients online. If you don't have any online training experience but have already been training in-person then no problem, you're in good shape for this program. As long as you feel like you can program effectively, then you're fine. This is the same for nutrition and fitness programming – the OTA methods will work effectively for both.
This program is not for people who don't want to do any work. You will be guided the entire way but if you're not willing to put in the work or take action, then we suggest you give it a pass.
Finally, the Academy is not right for people who are looking for overnight solutions. This is not a 'get-rich quick' program. It's a 'build a perfect business that grows with you' program.
"If you'd asked me two years ago if I'd ever be in a place like this, I'd say, 'yeah right'. I'm so grateful sometimes I'm just… speechless."
– Terrell Baldock (Personal trainer and Mom in London, Canada who now has to hire another online trainer to help keep up with demand for her services) momsfitnessboutique.com